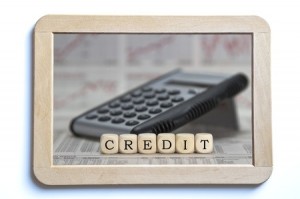 On October 8th, Credit Eureka received an introductory email request from the VP Finance & Controller of a company here in California that went something like this …
"It better be quick, easy to use, inexpensive, and cover only the credits I need. Oh yeah, it better come without tricks and be on investment grade paper."
Ok, it actually went like this …
[Credit E], I have been in recent contact with some other insurance companies regarding international receivables credit insurance. [My banker] said I should also talk to you. I'd like to bring you into our process now. Please give me a call today to discuss our requirements … I'd like to get a quote from you by early next week. Thank you."
We called.  Got a run down on their business. Learned their goals. For this year. For next. We collected some basic information. The structure of the loan. The name of the bank. The credits in question. Armed with that intel, we provided over the phone a quick overview of their options, answered questions about why some insurers fit certain types of financings (and banks) better than others, provided the $ amount of financing they could achieve, and what they should expect to pay.
Probably all in, 20 minutes.
It sounded good. What were next steps? We pointed them to our secure website where they could quickly complete online or download an RFP form.
They did. They chose the online RFP option. After receiving we scheduled a call for the next day to review the RFP. Call concluded, we were in the market that day.
The following Wednesday (5 business days later) they had an executable term sheet. Investment grade. Available immediately. We'll let them take it from here …
"After winning a significant global managed services contract, we needed to insure the new international trade receivables to help support the working capital needs of our growing company. I first attempted this undertaking on my own. While I was able to foster some competition in the marketplace and receive multiple quotes, I was not happy with the results. Fortunately, I was referred to Credit Eureka at that time, and I couldn't be happier with the results. Having such a knowledgeable and experienced broker not only provided me with access to additional sources, but it also helped me structure a policy that provided the best value to my company. Credit Eureka was quickly able to understand my specific business requirements and get me the policy that I needed in just a matter of days. I ended up with a policy that met all my goals while also providing a cost savings of 50% compared to my earlier quotes. I would highly recommend Credit Eureka."