Recently, Gymboree became another leveraged retailer to file Chapter 11 for relief from the 'Amazon Effect' on consumer spending behavior.  The bankruptcy filing will leave many unsecured creditors with little or nothing.  Related to this announcement, Fitch Ratings announced Monday its retail sector institutional term loan trailing 12-month default rate moved to 2.7% from 1.7%. By the end of the year, Fitch predicts the rate will rise to 9% — a threefold increase — a number that assumes a default by Sears.
AR Puts and Credit Eureka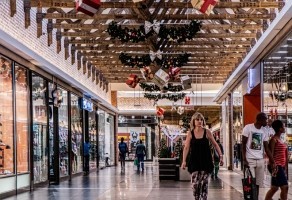 Credit Eureka is one of the most experienced agencies in the world for companies who have an interest in Accounts Receivable Puts, also known as AR puts or Accounts Receivable Insurance. An Account Receivable Put offers your company protection on your outstanding invoices in the event that your customer files for bankruptcy or a restructuring. We are pioneers and architects of the bank issued AR Put credit products, and have structured put protection on diverse payment obligations – from auction rate securities to accounts receivables. On companies as diverse as Sears to Wachovia. Contact Credit Eureka to quickly get your company set up with a partner and take advantage of the AR put market to protect your cashflow.
The Amazon Effect and a Tough Environment for Retailers    
Credit Eureka is advising its Clients and other suppliers with an interest in AR put protection to engage markets before seasonal price increases.  While AR Put pricing has increased for credit protection on sales to certain retailers in lieu of the uptick in filings, prices are expected to increase further between now and October due to seasonal demand and last minute purchases for protection on Q4 sales.
Below is a recent list of retailers on which AR put markets are offering Suppliers credit to protect holiday sales or finance related accounts receivable:
– Sears-Kmart
– Sears Canada
– JC Penney
– Nordstrom
– Best Buy
– Bon Ton
– Neiman Marcus
– Toys "R" Us
– Supervalu
– GameStop
If you have an interest in purchasing or to learn more about our AR Put products, contact us at Credit Eureka.
---
Photo credit: Foter.com