San  Francisco, California – July 28, 2017. Credit Eureka, a leading provider of trade credit insurance, is proud to announce a new post on the topic of "Accounts Receivable Puts" or "AR Puts." With recent bankruptcies and fears of bankruptcies in the retail sector, there is growing anxiety about customer insolvency risks to suppliers in 2017/2018.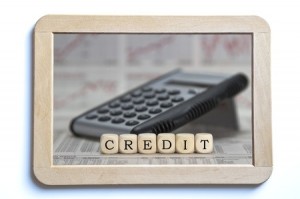 "Accounts Receivable Puts are an innovative product offered by banks and private equity firms to mitigate the financial risks in key business relationships," explained Dawson Beattie, President and Founder. "Recent turmoil in the retail sector has heightened awareness of this problem, but realistically AR Puts can be relevant to many types of business relationships, including longer term contracts in addition to normal course of business billing relationships between buyers and sellers."
To read the informative post on AR Puts, visit https://crediteureka.com/demand-rises-ar-puts-gymborees-bankruptcy/. To learn more about AR Puts, visit https://crediteureka.com/what-we-do/accounts-receivable-puts/.
Persons interested in more detailed information are urged to reach out to Credit Eureka, directly, as no two situations are the same. The company can work with an interested client to first educate them on the various options and then, if desired, to create a competitive quote for relevant insurance products. Journalists and bloggers writing articles on the topic are, of course, urged to reach out to Credit Eureka for interview opportunities.
The Amazon Effect, AR Puts, and the Retail Sector as an Example
Jeff Bezos' is now the wealthiest man on the planet, according to Forbes magazine, and the "Amazon Effect" is getting increased press attention lately, as the growth of online sales continues to pressure traditional retailers. With bankruptcies growing in the retail sector, Credit Eureka is advising its Clients and other suppliers with seasonal sales and an interest in AR put protection to engage markets. Pricing is beginning to trend up. AR Put pricing has increased for credit protection on sales to certain retailers in lieu of the uptick in filings, prices often increase between now and October due to seasonal volumes and last minute purchases for protection on Q4 sales.
About Credit Eureka
Credit Eureka is a leading provider of trade credit insurance, which helps businesses increase their revenue, expand availability of financing, and minimize the risk of default on their commercial sales globally. Regularly purchased by commercial finance companies and banks, Credit Eureka helps manufacturers and services companies directly participate in this market to build programs for themselves. Nonpayment of trade-related debts and customer insolvency are other industry terms for this exposure. Additional common terms for its products are business credit insurance, accounts receivable credit insurance or commercial credit insurance. In addition to insurance markets, the company also facilitates the Accounts Receivable Puts (AR Puts)– a debt indexed alternative to traditional credit insurance — as well as helps with export credit insurance and political risk insurance. Businesses interested in these types of insurance, bank, and private equity products should reach out to Credit Eureka for more information or obtain a quote for the cost available for a portfolio or individual customer.
Tel. (888) 747-9541